Posted by tony on October 16, 2017
How to Install Deluge Torrent on Ubuntu 16.04 / 14.04
If you're a BitTorrent user on Ubuntu, you're very likely looking for a good BitTorrent client. The default Transmission client in Ubuntu 14.04 / 16.04 does the job, but that's about all it does. It doesn't have as many conveniences as we've come to expect from the likes of u-Torrent, for example, and the interface is still stuck in the past.
So, enter Deluge, a modern, sleek BitTorrent client which will remind you of happy days in torrent land.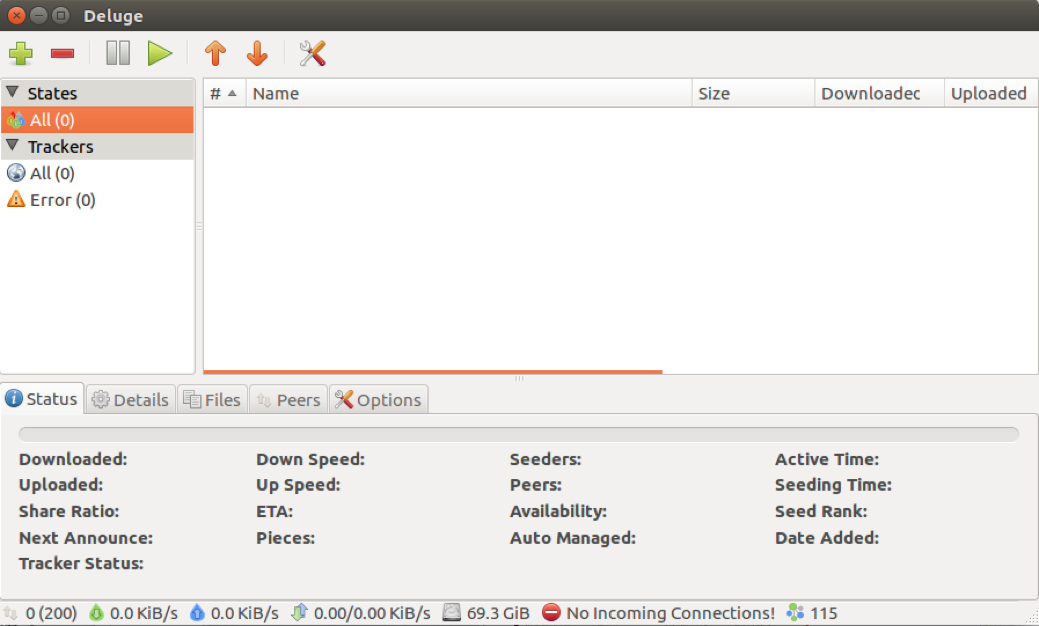 The Deluge client is available for all major operating systems, and offers consistent behavior and reliability. Also, it's being developed actively in the open, which means there's a number of interesting plugins in case you want an add-on. Auto Shutdown, Batch Renamer, Folder Browser, etc., just to name a few.
Well, enough praises of Deluge. How do you go about installing it on Ubuntu 14.06 / 16.04? Let's get to it!
Install Deluge client on Ubuntu
Since Deluge is not part of the standard Ubuntu packaging, we need to add an external repository (called 'PPA's in Ubuntu world) to the system. So, move to the command line and type:
$ sudo add-apt-repository ppa:deluge-team/ppa
Press Enter to continue when prompted, and you'll soon have the PPA added.
Next up, we should update our package manager cache so that it becomes aware of the newly added PPA:
$ sudo apt update
Note: Ubuntu 14.04 users will need to use `apt-get` instead of `apt`, because the apt system received a major upgrade in 16.04 and newer commands were added. The old `apt-get` still works fine in 16.04, but the command in the example is now the accepted way.
Depending on your Internet connection, this might take a few seconds or more. Once the list of packages is updated, simply install Deluge:
$ sudo apt install deluge
And soon enough, you're done.
To access the Deluge client, go to the Unity search bar and type 'deluge':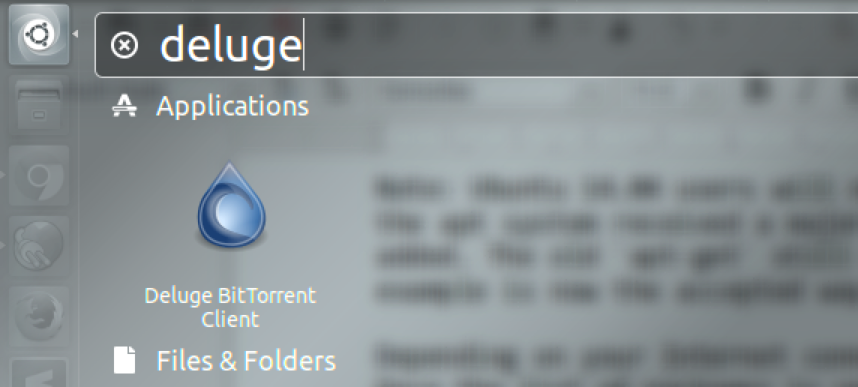 That's it!